Latest topics
»
2018 k/spiel game schedule
by
Martin
Yesterday at 7:27 pm
»
Impromptu Games
by
Uncle Billy
Fri Dec 15, 2017 5:29 pm
»
My General Staff launches today on Kickstarter!
by
Dr Ezra Sidran
Tue Dec 12, 2017 9:57 pm
»
Quantifying the effect of the ground
by
spock
Tue Dec 12, 2017 3:01 pm
»
Half battallion consistency
by
spock
Tue Dec 05, 2017 2:17 pm
»
German Fotothek
by
Martin
Sat Dec 02, 2017 5:20 pm
»
Losses table
by
spock
Wed Nov 29, 2017 1:34 pm
»
SOWWL KS----Waterloo Historical Battle---Half Scale---- 1:7 Sprite Ratio
by
Didz
Sun Nov 26, 2017 2:28 pm
»
Game Crashes when troops ordered into column
by
mikea030
Sat Nov 25, 2017 10:47 pm
»
Army level rules?
by
Martin
Thu Nov 23, 2017 1:13 pm
»
SOWWL KS----Scaling Down Waterloo Map by 2/3rds
by
Mr. Doran
Thu Nov 23, 2017 12:07 am
»
KS mods for SOWW?
by
Uncle Billy
Wed Nov 22, 2017 3:36 pm
Statistics
We have
996
registered users
The newest registered user is
Maiorianus
Our users have posted a total of
24271
messages in
1940
subjects
Few would dispute the symbiotic relationship between beer and wargaming. However, while attending the 200th commemoration last June I stumbled upon a strong historical connection between brewskis and the 1815 conflict. During the Battle a local brewery just happened to be in full operation at Braine l'Alleud, only a couple of kilometers from the battlefield. This business, then known as "Market Brewery", dated from 1456 but enjoyed a major expansion coincidentally in the year 1815. Not so coincidentally, it also kept Wellington's army well-supplied (Could this have been the REAL reason behind the Duke's choice of this battlefield?).


History of Waterloo Beer

This establishment today is the Waterloo Brewery, which creates a micro-brew from the same recipe served to the Anglo-Allies. My wife and I were able to sample it on a couple of occasions and (I especially) thought it quite good. Below are a few shots from our first encounter with Waterloo Beer, fittingly at a pub/restaurant on the Mont St. Jean ridge at the intersection of Route du Lion and Chaussée de Charleroi.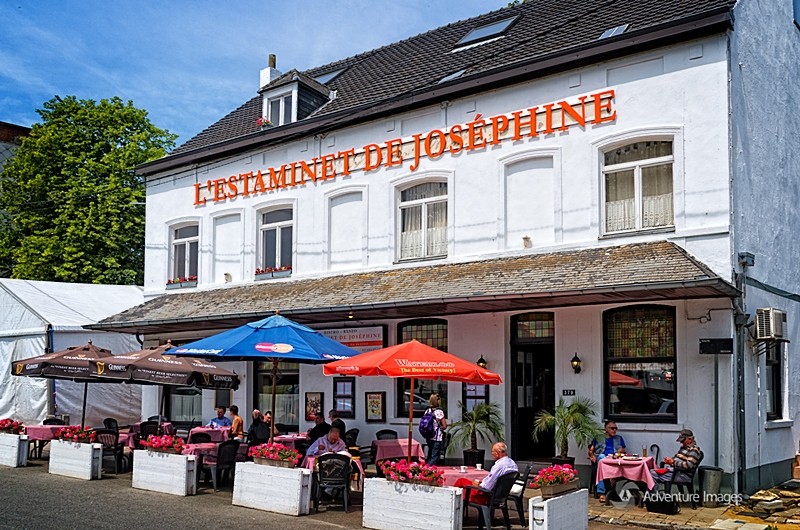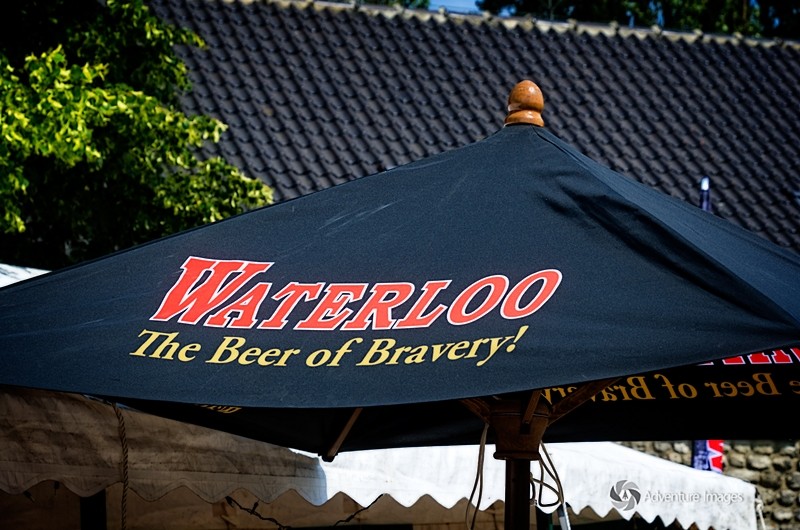 While enjoying the brew this strange fellow in a tall, hairy hat strolled into Josephine's looking for directions to the battlefield and was instantly mugged by admiring tourists, most of whom appeared to be English sympathizers, such as this one (let's call him "Martin"). Only after 20 minutes did "Martin" and his ilk allow the instant celebrity to go on his way.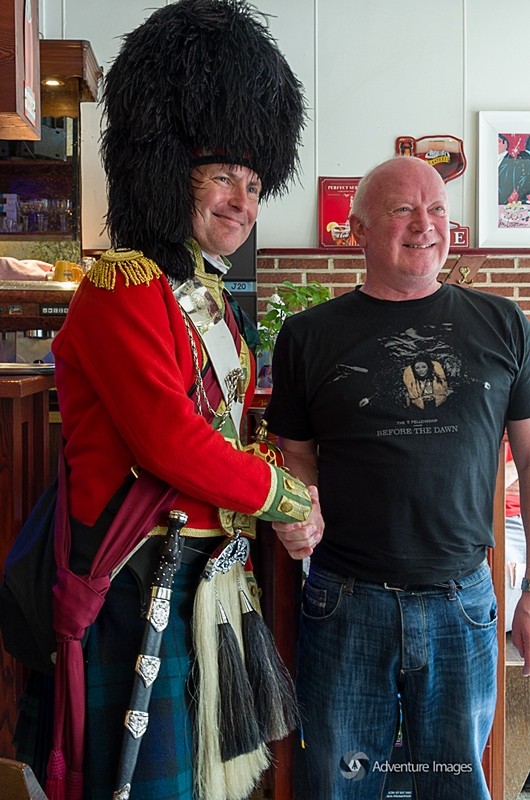 BTW, the avatar I'm now sporting is a photo of the Waterloo: Beer of Victory coaster. And, yes, I confess to absconding with a few...


Similar topics
---
Permissions in this forum:
You
cannot
reply to topics in this forum