Latest topics
»
Impromptu Games
by
Uncle Billy
Wed Aug 16, 2017 2:13 pm
»
Map Modding Q&A
by
Uncle Billy
Wed Aug 16, 2017 2:09 pm
»
Chancellorsville North map - Polish winter
by
rschilla
Wed Aug 09, 2017 9:37 pm
»
2017 k/spiel game schedule
by
Martin
Tue Aug 08, 2017 7:40 pm
»
30 Free Scenarios for Kickstarter backers of General Staff
by
Dr Ezra Sidran
Sun Aug 06, 2017 8:35 pm
»
Crop sprites
by
Didz
Sun Aug 06, 2017 12:17 pm
»
AARs - post here all after battle comments and replay files
by
Miko77
Thu Aug 03, 2017 8:58 am
»
KS Map Modding Project
by
rschilla
Tue Aug 01, 2017 2:23 am
»
Chickamauga conversion to Germany
by
Mr. Digby
Sun Jul 30, 2017 7:04 am
»
How to import scanned maps into the General Staff wargaming system.
by
Dr Ezra Sidran
Sat Jul 29, 2017 2:43 pm
»
Ask for help, my KSMOS has encountered a lot of problems.
by
Uncle Billy
Fri Jul 28, 2017 3:04 pm
»
a little help here...
by
Mr. Digby
Fri Jul 28, 2017 5:51 am
Statistics
We have
968
registered users
The newest registered user is
Pike&Musket
Our users have posted a total of
23822
messages in
1908
subjects
Left the Dr's office and we noticed it was a bit ashy.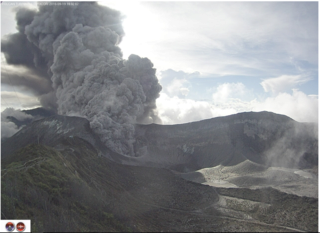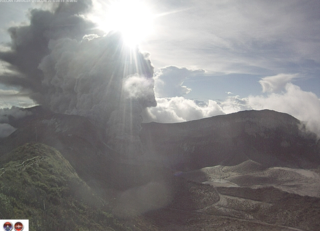 Last edited by Morsey on Wed Sep 21, 2016 12:54 pm; edited 1 time in total
2 days later still at it but the winds is to the north so no more ash for us.
This was taken from our backyard.
Major eruption this morning at 325 am, she went hard for 4 straight hours.  No ash for us winds was blowing to the north, PC power supply burnt up and when I opened he her up to see what happened the fan was clogged with ash dust and stopped working.  Stupid me forgot to clean it like I did everything else.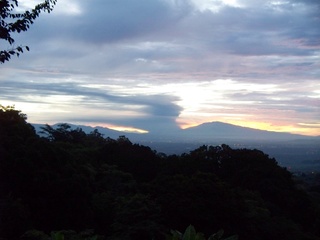 Day 22 of consecutive activity.  This picture was taken from Sierra de la Muerte south of the volcano.  We are not getting lots of ash but we are feeling the effects in our eyes, nose and throats.
---
Permissions in this forum:
You
cannot
reply to topics in this forum