Latest topics
»
Impromptu Games
by
MRM
Yesterday at 4:20 pm
»
1914 WW1 Kriegsspiel
by
Master of Europe
Thu Mar 22, 2018 11:27 am
»
Free ACW maps
by
Martin
Tue Mar 20, 2018 5:14 pm
»
Creating OOB mod procedure?
by
Grog
Mon Mar 19, 2018 5:04 pm
»
Leaders and cavalry go underground?
by
billy28804
Mon Mar 19, 2018 4:07 am
»
Sunday 22 April 2018 Kriegsspiel
by
Martin
Sun Mar 11, 2018 4:07 pm
»
KS Napoleon Mod Player's Manual
by
zu Pferd
Sat Mar 10, 2018 2:21 am
»
✯ TWC - PBEM Strategy Wargaming Club ✯
by
Lancier
Fri Mar 09, 2018 10:05 am
»
Ferraris maps of Belgium
by
Tim Carne
Tue Feb 27, 2018 1:24 am
»
Game Crashes when troops ordered into column
by
Uncle Billy
Mon Feb 26, 2018 3:11 pm
»
WW2 player travelling back in time
by
Josey Wales
Sun Feb 25, 2018 7:12 pm
»
Set Up for SOWWL NAPOLEON GAMES For Kriegspiel style
by
Mark87
Sat Feb 17, 2018 6:22 pm
Statistics
We have
1011
registered users
The newest registered user is
Nigel_B
Our users have posted a total of
24511
messages in
1958
subjects

Our first game this year will be on 22 April and start at the usual time of 11 am.  So far 10 or 11 have registered, but we can certainly fit more in.  If you are interested in coming and have not already registered, please do so here
https://xoyondo.com/dp/4pmEA4gk8fhmwIY
Martin (J)
April 2018 Kriegsspiel General Idea (see sketchmap below)
It is 10.00 pm on the evening of 21st April 1818.  
The long and debilitating Napoleonic Wars ended with the Emperor's defeat and capture in Russia six years ago.  But this has failed to bring peace to much of Europe.  Civil war rages in France, and the eastern portions have broken away under the Bourbon Duke Philippe of Lorraine (Red).  
He is in dispute with King Frederick of the Palatinate (Blue) over the possession of Saarlouis.  A large Palatine army has now blockaded Saarlouis and advanced towards Metz from the NE.  Weak Lorraine detachments have fallen back in the face of this attack.
At this time of year, dawn is at 8 am and dusk at 6 pm.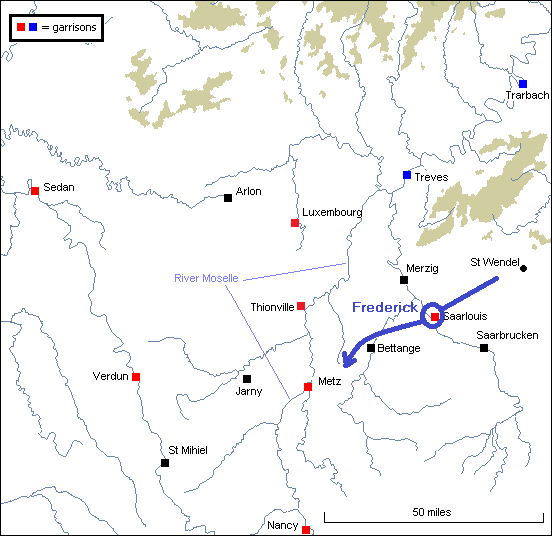 This certainly promises to be a tough struggle between two military titans.  For more information on the commanders see below............

Duke Philippe of Lorraine.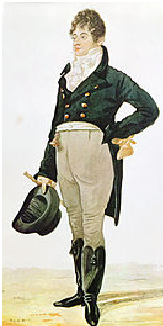 This scion of a cadet branch of the House of Bourbon spent his formative years in exile in England, many of them on the playing fields of Eton.  He has no military service of note, but is a fine young fellow, who will no doubt rise well to the challenge of command.  He is marked by good breeding, is a noted epicure, and an accomplished violinist who would grace any battlefield.  He is said to be possessed of a somewhat vindictive personality, which should serve him well as a ruler, and is of course most fitting for a young gentleman of quality.
Kind Frederick of the Palatinate.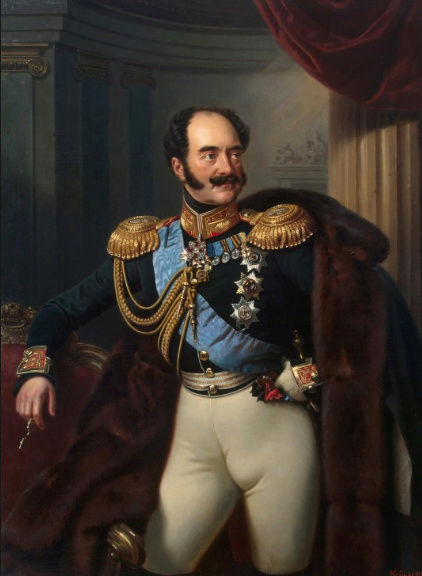 He fought as a captain in one of Napoleon's German regiments during the 1809 war with Austria.  No record of his service appears to have survived, and he left his regiment shortly thereafter under circumstances which remain unclear.  In the reorganisation of Europe which followed Napoleon's demise in Russia, the Kingdom of the Palatinate was created, with his elderly father as its first monarch.   Sadly the old boy passed away last year, and young Frederick succeeded to the throne.  Since his subsequent and well-deserved promotion to high military rank, Frederick has rediscovered an enthusiasm for the army life.  He is said to be possessed of a bluff and ebullient nature, and enjoys practical jokes.  Indeed it is said that he cannot pass a crouching peasant at work in the fields without giving him (or her) a hearty but paternalistic kick in the rump

Martin




Posts

: 2208


Join date

: 2008-12-20


Location

: London




---
Permissions in this forum:
You
cannot
reply to topics in this forum