Latest topics
»
Impromptu Games
by
Uncle Billy
Wed Aug 16, 2017 2:13 pm
»
Map Modding Q&A
by
Uncle Billy
Wed Aug 16, 2017 2:09 pm
»
Chancellorsville North map - Polish winter
by
rschilla
Wed Aug 09, 2017 9:37 pm
»
2017 k/spiel game schedule
by
Martin
Tue Aug 08, 2017 7:40 pm
»
30 Free Scenarios for Kickstarter backers of General Staff
by
Dr Ezra Sidran
Sun Aug 06, 2017 8:35 pm
»
Crop sprites
by
Didz
Sun Aug 06, 2017 12:17 pm
»
AARs - post here all after battle comments and replay files
by
Miko77
Thu Aug 03, 2017 8:58 am
»
KS Map Modding Project
by
rschilla
Tue Aug 01, 2017 2:23 am
»
Chickamauga conversion to Germany
by
Mr. Digby
Sun Jul 30, 2017 7:04 am
»
How to import scanned maps into the General Staff wargaming system.
by
Dr Ezra Sidran
Sat Jul 29, 2017 2:43 pm
»
Ask for help, my KSMOS has encountered a lot of problems.
by
Uncle Billy
Fri Jul 28, 2017 3:04 pm
»
a little help here...
by
Mr. Digby
Fri Jul 28, 2017 5:51 am
Statistics
We have
968
registered users
The newest registered user is
Pike&Musket
Our users have posted a total of
23822
messages in
1908
subjects
Available online on a CD from http://www.hpssims.com/Pages/products/Maps/Moscow_Special/Moscow_Special_Series.htm
Below info and sample from the site.
This special series of historical maps is comprised of 14 individual map sheets, numbered 1-15 (map #5 was never printed). These maps were issued by the German Armed Forces (Wehrmacht) in 1939-41, and cover the city of Moscow and the surrounding area (central Moscow is in the lower left corner of Map 8 ).

The maps were scanned from the captured map collection at Stanford University. They are saved in .JPG format at a resolution of 300 dpi and range in size from 36MB to 45MB.

The map files are stored on 1 standard CD.

IMPORTANT NOTE: The CD contains only the JPG map graphic files. Users must use a graphics program capable of viewing JPG files of this size. The graphics viewer supplied with Windows XP (SP 2) is completely compatible, as is Windows Paint running on NT/Windows 2000; users with other operating systems may require some form of third party viewer (such as Adobe Photoshop, or shareware/freeware with the ability to view large files).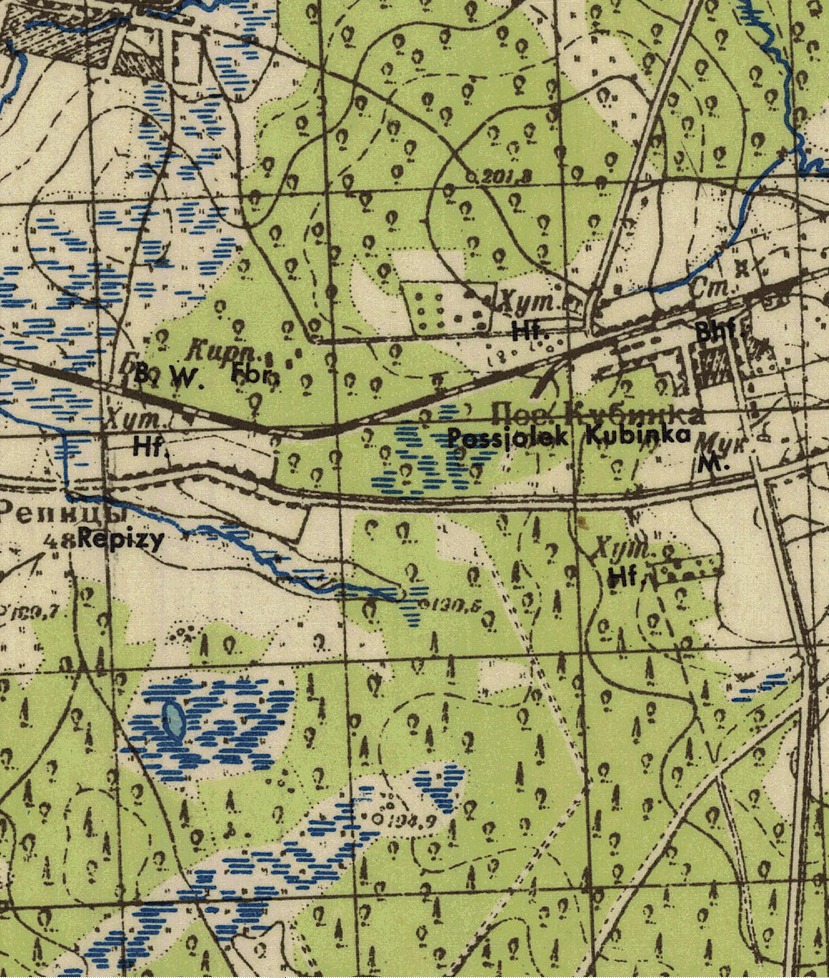 henridecat




Posts

: 133


Join date

: 2008-12-10




Similar topics
---
Permissions in this forum:
You
cannot
reply to topics in this forum